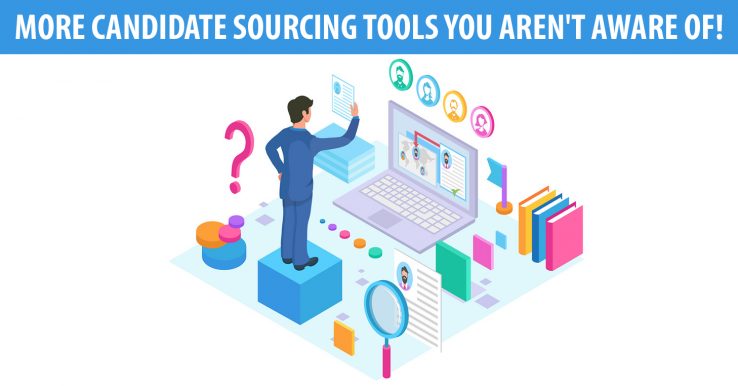 Your probably wondering why another article on sourcing tools? Well I won't lie to you but sometimes there are other tools that might be of help to others when everything they've come up with isn't working. Besides having more knowledge doesn't hurt because sometimes these other tools might actually be what you're looking for and you haven't heard of them else you'd probably picked these instead of the ones that have already been mentioned.
For recruiters hoping to land with the perfect tool that meets all their recruiting needs here are some, "More Candidate Sourcing Tools you aren't aware of!" that might be exactly what you're looking for but haven't come across it just yet!
Gild
The perfect tool that can speed up your search for Software Developers is Gild. This interesting tool assists recruiters in gathering talented candidates within a short span of time with their Intelligent Sourcing, Sourcing features, Candidate Relationship Management and Customer Support. These individuals evaluate and score millions of developers thus minimising a recruiter's task. They also supply the necessary tools to support them in their selection process. Even scouting for Passive candidates is simple for employers due to Gild. All of this is possible as a result of their comprehensive support in candidate selection.
Emailextractorpro.com
Ever wondered whether there was a better and cost effective way to get the emailing details of candidates that you find are the best fit for the job? Well I have and I'm sure you have too. So the tool that will help you achieve this is Email Extractor. It is an all – in – one email spider software,  where you can extract the emailing details from different sources such as local files, websites, search engines, etc. of the candidates that you think are perfect and that too free of charge. It is a handy tool so that you can create your own customer contact details using your own mailbox data.
Recruit'em
If you're looking to search for candidates via LinkedIn then Recruit'em is the tool for you. This perfect tool lets you use Google to search for profiles on LinkedIn by Country, Job Title, Location or the Keywords to include in your search, keywords to exclude and based on their educational qualifications, that might be the right candidate for the job.
HiringSolved
Another great tool to choose from is HiringSolved, the best features that separates it from the others is that one can source using any language and pulls up data of candidates from all over the world and if you're sourcing from UK but looking for one say in China that too is possible. Aside from this you can even look for all kinds of candidates irrespective of specific job profiles.
Social Lookup by TalentBin
Here's one that is quite useful in your search as you can carry your TalentBin composite professional profiles along with you everywhere you go on the web. Social Lookup lets you search with ease for profiles that you're looking for and also displays the information in an easy to view format that too in a convenient browser sidebar.
So there you have it all the necessary information that you need to make an informed decision when choosing a sourcing tool for your requirements. So if you're still reading this, why not implement them in your candidate sourcing strategy and improve the hiring percentage. Nevertheless do let us know which tools you're using or if you know of some more and we'll be glad to include them in our next post.