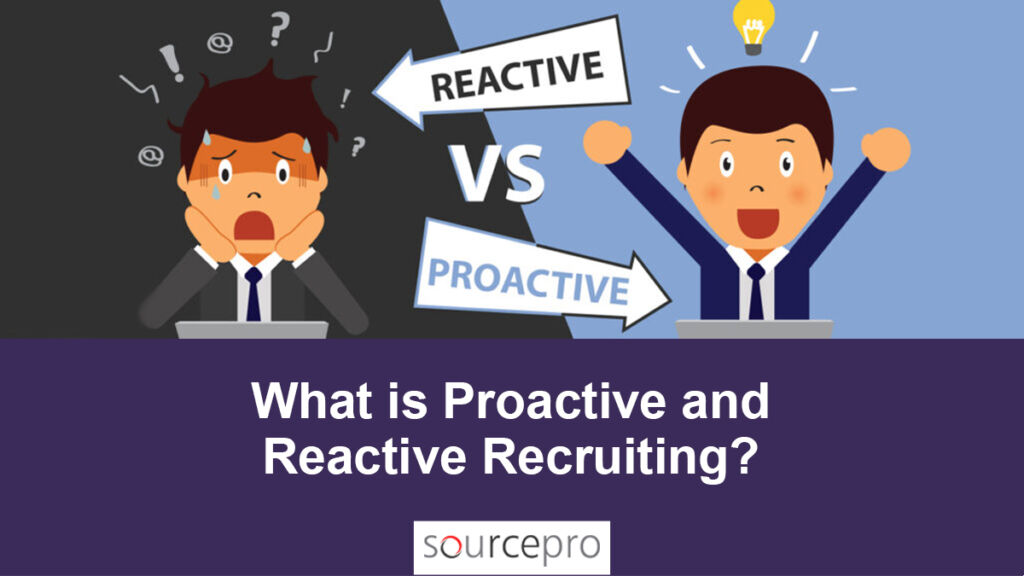 Just like any other profession has certain strategies and techniques that can assist their tasks, so also the Recruiting field too has certain techniques and strategies that can boost you recruiting procedure on the whole. With that being said, one is bound to wonder what these methods and techniques might be.
In view of this there are two techniques that most Recruiting professionals utilise namely Proactive and Reactive Recruiting. But the question that comes to the fore is what is Proactive and Reactive Recruiting? So let's begin with the basic understanding of the two.
What is Proactive and Reactive Recruiting?
When we talk about Proactive efforts we mean putting certain measures in place before an issue arises rather than putting measures in place after the issues have occurred which is Reactive Recruiting. Most recruiting professionals usually prefer a Proactive approach as against a Reactive one to receive maximum results rather than a reactive approach.
Proactive Recruiting Activities
Here are some of the methods that come under Proactive Recruiting which will give you a clear idea about proactive recruiting.
Make use of Boolean operators in major search engine sites like Google, Live.com, Yahoo!, etc. to source for candidates
Searching for applicants with the help of job board resume databases using keywords that are related to the position and its requirements
Source for candidates from your own recruitment database
Network with individuals to uncover talented candidates
Phone Sourcing or Cold Calling into companies that might contain individuals that match the key requirements of the position that needs to be filled
Reactive Recruiting Activities
Reactive recruiting mainly comprises of methods and techniques that usually involves and relies on third party resources.
Review candidates that have applied to positions through a corporate or agency web sites
Candidates that have come through employee referrals
Corporate recruiters receive candidates from employment agencies
Applicants screened at a career fair
Now that you have a clear idea about the two and the differences then you will be able to identify the techniques that most recruiting professionals implement. If you're correct then you'll notice that most corporate Recruiters usually use Reactive Recruiting methods over a Proactive one. Stay tuned to find out the reasons as to why they prefer a reactive approach over a proactive one and we'll also mention why the latter one is a preferred approach. If you have any pointers, do mention them in our comments section and we'll be glad to include them in our next post.