About Us
SourcePro is India's first Talent Sourcing Training & Certification program providing Recruitment & Sourcing Professionals at organisations with best practices to find talent, increase productivity by making them proficient in the usage of latest Talent Acquisition and Sourcing Techniques thereby keeping them abreast the developments to assist them hand-pick suitable candidates.
Our aim is to bring the benefits of change to Indian Talent Acquisition professionals through excellence, innovation and recognition by promoting in-depth understanding and exploration of new age talent sourcing techniques. Our course material is compiled drawing upon years of extensive research and experience.
Problem as Opportunity
The Talent Sourcing Training & Certification program caters to Recruitment Professionals across domains.
Recruiters need to learn about and adapt to the digital transformation to be competitive as the old techniques of Recruitment & Talent Sourcing practiced are not as effective as they used to be.
With SourcePRO you can
Leverage the power of Social Media

Find the "hidden nuggets" your competitors are missing

Reduce Time to fill positions

Get Customized Training Modules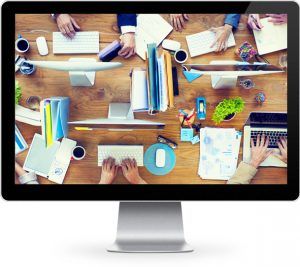 Team
Yussuff Pathan | Chief Trainer
Yusuf has been in the recruitment industry for the last 20 years. He is running a company called Key Resourcing which he started 10 years back. Earlier he held senior positions in RPOs like Arden Systems & OS2i where he lead teams like CV Sourcing, Passive Sourcing & Name Sourcing. He has partnered with many of the world's leading executive search and recruiting firm (Highland Partners, Hudson, Boyden, Talent2 etc.) to support their executive search research & sourcing teams with highly targeted 'Name Generation', 'Name Sourcing' 'Long List Generation' and 'Passive Candidate Sourcing' solutions.
Masood Sayed | Trainer
Masood is a talented and seasoned executive with over 15 years of experience spread across recruitment, market research, training and consulting across various markets. He has designed and conducted a variety of training programs including soft skills like positivity, communication, negotiation and recruitment related technical skills like sourcing, interviewing, candidate engagement, offer conversion etc.Currently, Masood operates a private consulting firm, TalentPundits, which he cofounded in 2014. Prior to that Masood was associated with Futurestep, Capgemini, Verve Global Services, and OS2i.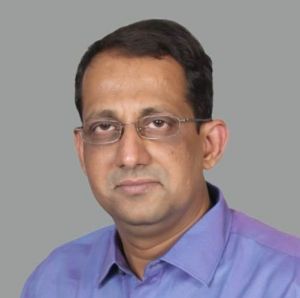 Mitchell Dudani | Trainer
Mitchell comes with over a decade of experience in Recruitment, Training & Social Media, She possesses extensive experience of handling mid to senior level hiring in the non-technology / corporate support function space. In her last role, she was leading Leadership Hiring at Coffee Day Group, and previously worked with companies like ABC consultants, Merrin & Associates, The Grand Hyatt Delhi. She has completed her graduation from HLIC, Ahmedabad and then did Executive PG from XIMB.
Been associated with couple of Ngos for last 7-8 yrs – helping the community / students – training them on personality development , soft skills etc. as a part of lot of HR forums online and offline like NHRD, HR Shapers, Sourcing Adda, No Jargon etc.. Amateur runner & a photographer, a chocolatier and a big foodie. Mitchell is full of energy and enthusiasm. A people's person by nature, she strongly believes – Live and let others live & whatever happens; happens for a reason!
Harsh Dafre | Trainer
30 Years of Experience in Transformation, Conceptualizing, NLP & Team Building. Proficient in Business Development, Customer Centricity, M&A, Organisation Systems, Competency Mapping & Employee Engagement Solutions
Coaching – Mentors, CxOs, Managers & GenZ
Subject Matter Expert in Design Thinking, Brand Management and Artificial Intelligence
Headed various Country Level assignments for India at Hewlett Packard
Specialist in Leadership Workshops & Culture Change Programs
Faculty for High Performance Teams, Design Thinking, Entrepreneurship, Innovation in HR & Brand Management in educational institutions
Sachin Pilwan | Director
A sales enthusiast Sachin has over having 4+ Years of experience in the sales field. He manages a top – performing and revenue- driven Sales Team. He spends most of his time identifying new business opportunities, markets, partnerships and ways to reach existing markets, products and service offerings to better meet the needs of the existing markets. He is passionate about Sales as it gives him the trill of achievement when he connects with new individuals which play an important role in achieving the set targets. He is an adventurous person who loves to play cricket a lot.
Rochell Wilson | Business Development Manager
Rochell Wilson is an exceptional Business Development Manager who has built a solid career for herself. She excels at fostering strategic alliances and driving growth. Rochell brings a plethora of experience and skills to her work and has a passion for seeing new business prospects and building trusting partnerships.