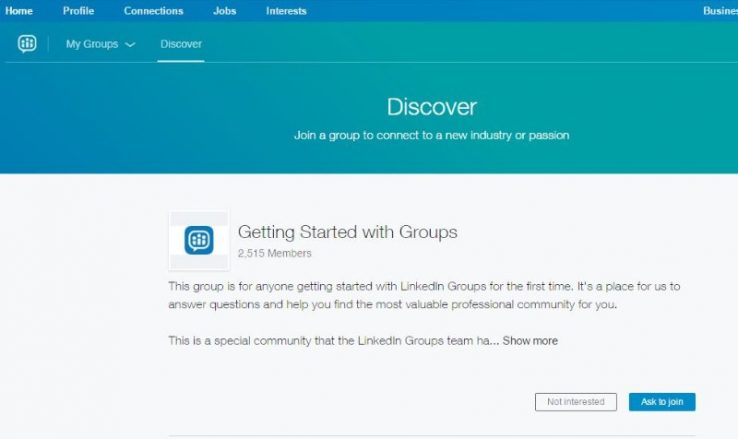 LinkedIn has a new look so users can now enjoy their LinkedIn experience as getting accustomed to another layout isn't required. The new layout is simple, easy to understand and user friendly; if you're a frequent Facebook visitor. The new layout is very similar to Facebook hence getting accustomed to it is easy when you're already familiar with the layout.
The new layout has been designed to match the requirements of the 21st Century i.e. in keeping with the commonly used layout of most Social Channels. Having said that, we're sure you're wondering what these changes are as these are sure to make navigating the site easy.
Navigation is streamlined
To begin with, there are now 7 sections for you to navigate through namely; Home, Messaging, Jobs, Notification, Me, My Network and finally Search tab. And if you are looking for more options like LinkedIn learning then you simply need to 'click' on the 'More' tab.
Real – time Messaging Interface
The real – time messaging interface offers quick and easy access to connecting with people within your network. The feature makes connecting and unlocking new opportunities faster. If there is someone within your network, working in a Company, with a vacancy, it prompts you to start a conversation with them. Moreover the messaging interface works similar to that of Facebook as the message box is available on all pages.
Rich feed to information that you care most about
As mentioned earlier the feed is similar to Facebook; with it you can view trending posts in real – time. Find posts that surface relevant content from people and publishers faster; that you care most about. You'll have access to content that matters to you with an improved search algorithm that displays what you want and follow easily. Access features similar to Facebook like unfollow, like or hide posts easily.
Improved Search
The new Search feature helps you to find people, jobs, companies, groups and schools easily. It has a lot more features to help you refine your search with filters. There are filter options on the right hand side that can even search posts coming soon and surface those results as well. All of this and more with one universal search box, how great is that?
Get Insights to Views
As the name suggests you'll get insights to the content posted. Find out whose sharing your posts with whom, whose reading and engaging with the content shared; which includes, details like company, job title and location of people interested in your updates.
Create Impressive Profiles
You can improve your profile with the new and improved profile suggestions provided. You'll be able to identify what changes you can make to improve your profile and look your best in a professional manner. For instance, you'll know what skills you need to add to improve your profile based on what Recruiters are looking for.
Some of you already have the new layout while some of you may not have access to these changes but don't fret as it will be rolled out soon. When it will be in effect is not mentioned? But that's the surprise! Be patient and you too will be able to utilise these new and improved features to its optimum. These features are sure to impress you with simplified site navigation your already familiar to.