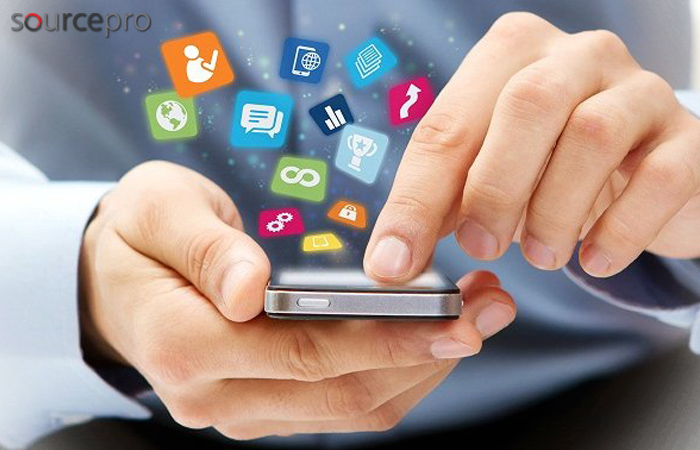 As Talent Acquisition professionals we all too often are expected to engage the audience either for employer branding or for spotting the right fit candidate. Creating engaging content requires effort and we're on constant lookout for tools or applications that will make our task easier. Taking in to consideration these aspects we've filtered out a few, "Incredible Tools and Apps that Recruiters & Sourcers need to watch out for!" that will ease the task of creating engaging content for Talent Sourcing as well.
Blab the perfect App for your Smartphone buddy
If you're looking to host Hangouts you can use Blab it's the perfect alternative to Google Hangouts. With blab you can watch the most interesting interviews, talk shows, casual hangouts, debates & discussions all in one place via the Internet.
Slack, an all-purpose Application
If you're familiar with WhatsApp and Snapchat messaging apps then Slack will be a piece a cake. I bet you're wondering why another messaging app? Well, put simply with slack you get the added benefit of creating channels that only the group you interact with can view data or information that concerns them. You can send direct messages to your colleagues, create private groups, share all types of files such as pdfs, ppts and excel spread sheets, even share your Talent Sourcing Training lead generation sheets too in Slack. Moreover these files are always there for your reference by doing a simple search to view old conversations and / or data shared. With Slack you can also get all your notifications in one place and minimise the use of multiple apps for a particular task.
Now use Click to Tweet to get more tweets
You've probably heard of Tweets and Retweets but have you thought of ways to simplify the sharing of your posts. Well, a lot of individuals who are active on Social Channels are not completely aware of simplifying ways of getting viewers to Tweet the posts they like. Therefore using Click to tweet can actually ease the sharing of your posts that the viewers enjoyed or liked. Moreover it can be added into your posts as well.
PicMonkey a photodesigning tool you'd enjoy editing with
If you're looking for the perfect tool to create engaging content via the use of images then PicMonkey is your photo editing tool buddy. With this incredible tool you can not only edit but also give touch ups to your created images. You can design and even create collages of images that you like best. It's the perfect tool for all you're image improvement needs. Creating images is simple when you have an amazing tool like PicMonkey to lend a helping hand.
LinkedIn launches Lookup a standalone App
Now an easier way to find, learn about, get connected and stay connected with co-workers to find out more about the skills they possess. With its search feature you can find a colleague by title, skill, name, expertise and lots more with LinkedIn Lookup. You can learn more about them with their updated profile and when you're ready to connect with them you can instantly make contact even when you're not at your desk. But you need to have a LinkedIn account to use it as it will help you to connect with colleagues via LinkedIn itself. Isn't this good news & knowledge for Recruiters and Sourcers? They can now conduct talent sourcing with this amazing application.
If you're reading this then you can be sure that you are updated with the current happenings on social channels. You can now boost your engagement with these ready to use online apps that could make a world of a difference to your online engagement needs. If you're looking to upgrade yourself with the current sourcing strategies then enrolling for our talent sourcing training & certification is a great start.