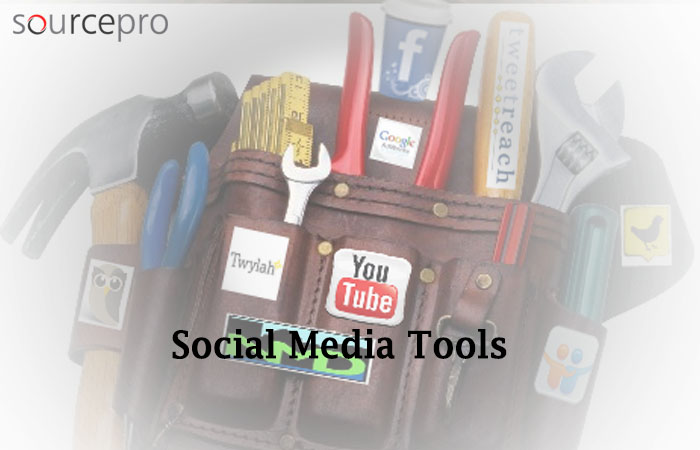 We've heard so much about the Talent Acquisition profession. But have you ever stopped to wonder whether it is a work of Art. If you haven't yet then let me tell that Sourcing Talent no doubt too is an Art just waiting to showcase itself provided an opportunity presents itself. It is a work of art because sourcing for those hard to catch candidates requires Talent Sourcing Training which is complemented by a work of art. When it comes to sourcing you also need to let your creativity showcase itself to be an efficient worker. Thus we have shortlisted some, "Handy Social Media Tools & Tips Recruiters should watch out for!"
If you're on Instagram and are looking for an easier way to manage your posts then you're on the lookout for tools to simplify your work. In such a scenario tools like Schedugram, Wishpond and Over are perfect for Instagram posts. To locate the right #tags to make better #tag choices use #Tagboard and make sure you know the Twitter shortcuts that will boost your performance entirely.
Manage Instagram posts with Shedugram
Here's a great tool to help you manage your Instagram posts. With ScheduGram you can manage Instagram for your clients and or brands. Its features help you to do a web upload, schedule and that even supports multiple accounts all in one place.
Use Wishpond to conduct contests on Instagram
Utilise the Wishpond hashtag contest application on Instagram to conduct a contest. You can even add email or like button voting to get votes on Social Channels about the contests conducted, collect Instagram photos that are tagged with any hashtag. It's the perfect tool for hosting contests as it works perfectly well on desktop, tablet and mobile devices with ease. It's another great way to increase your follower base and gather email addresses to build a Talent pipeline that you can rely on. Get real time analytics about your activity as well.
Creativity knows no bounds with Over

Just when you thought that your creativity is limited with your photo creationsan amazing Application like Over enters the realm of photo editing apps that inundate the online market. Nevertheless, you can opt for the +Png which is a powerful add-on that helps you to overlay logos, branding and custom artwork to your photos.
Pick your #tags carefully to get optimum results
How would you like a great tool to monitor the #tags used and identify the trending ones? Gathering these #tags is so simple with #Tagboard an incredible online tool. It helps you identify which are the trending #tags across all Social Media channels including Instagram and even lets you filter them according to the social channels.Hence, here's a question for you, "Are you using the right #tags in your posts?"No, then be sure to use #Tagboard the next time you decide to post.
Twitter users can now boost their performance
The surprise element here is we've been so focused on generating activity with our Twitter accounts that we have a tendency to overlook aspects that might ease the experience. Here's what I recently found out about Twitter (social talent). How many of us knew that there are shortcut keys to the features we commonly use on Twitter. Here's a tip, all you have to do is while you're on the website you need only use "shift +?" to find out these shortcuts. How cool is that?
There you have all the information you need to create that perfect engaging content that you hope to create and drive traffic while being an efficient worker. To find out more such incredible tips and tools to surprise you follow @TheSourcePro. If you're impressed by this and are seeking out a Recruitment Certification Program then you've come to the right place.Have any inputs to share, leave your comments in the comments section.