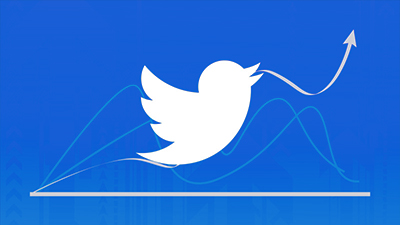 We've come across this time and again, not only that; it has got us wondering what the hype is all about and for something as futile as this? You might also be puzzled about why this particular topic is given as much importance as it has. Well this is all about the changing trends that I've been mentioning countless times.
Any which ways with the internet now replacing the traditional methods of recruiting, keeping in pace with these new developments is just as important. As a result one is required to monitor their social networking sites effectively if you wish to progress or get anywhere for that matter. In light of these latest developments here are some "Handy and Effective Analytic Tools" that just might be the answer to all your social media monitoring needs.
TweetStats
Tweetstats is a perfect tool to monitor your activity on the chosen social media channel. It is preferred by most marketers as it gives one the feeling that they are looking at someone else's Twitter account by showing their activities and the usage. It produces clean and detailed data that is helpful in arriving at solid conclusions about that particular social networking site. Apart from the other insights portrayed it also includes –
Number of tweets per day
List of most shared websites
Percentage showing the most interactions with users and much more
Due to API restrictions only the most recent activity gets displayed
Tweet Archivist
The tool Tweet Archivist is a perfect analytic tool and one that works best with Twitter. This tool helps in tracking hashtags and keywords used on regular basis. It circumvents Twitter's API limits by saving all the tweets that mention the marketer's keywords to their account thereby helping a business –
To view things
To see the number of Tweets over a specific period
To keep a track of the most popular users by volume and the top URLs shared
All of these aspects are most effective, when a company or an individual is going to launch a campaign along with a specific hashtag. All they need to do is –
Set up a file
Start keeping tabs on the associated activity
It's that plain, simple and easy to follow even if you're a beginner!
Tweet Volume
Tweetvolume is yet another interesting tool that is very effective. This particular tool provides you with the number of times a particular keyword or brand is mentioned. Some other features worth mentioning are –
Users can make use this tool to compare two brands
The stats provided can range from stats over a period of 24 hours, a week or for that matter even a year
It is most useful when a product is launched as you can find out the progress made by 3 to 4 different retailers
This information can thus help one to determine the demand for the products or services
Doesn't this sound like exactly what you've been looking for? Were you aware of this tool? Tweetvolume is an amazing tool that simplifies your work.
Tweriod
What use is all your effort to get the right tools to monitor the relevant aspects of a business unless backed with the information on the most effective time to put up your posts? This is where a tool like Tweriod can be real handy in boosting your branding and searching efforts. This incredibly handy tool gives you clear cut results as to the best suitable time to post and achieve results you can count on. Some interesting features that will ease your confusion of the appropriate time for posts are –
It lets you know when most of your followers are online based on different times of the day and the days of the week
Perform an analysis on your account as well as your competitor's to further improve your branding and other efforts
All of these tools are specifically designed to suit individual needs, to serve different purposes and to assist recruiters and a company's tasks by minimising the workload into manageable bits.
Hey ! Don't go just yet; you too will know of some tools that we'd like to hear about and learn. So be sure to mention them in the comments section and help us improve our knowledge base simultaneously.