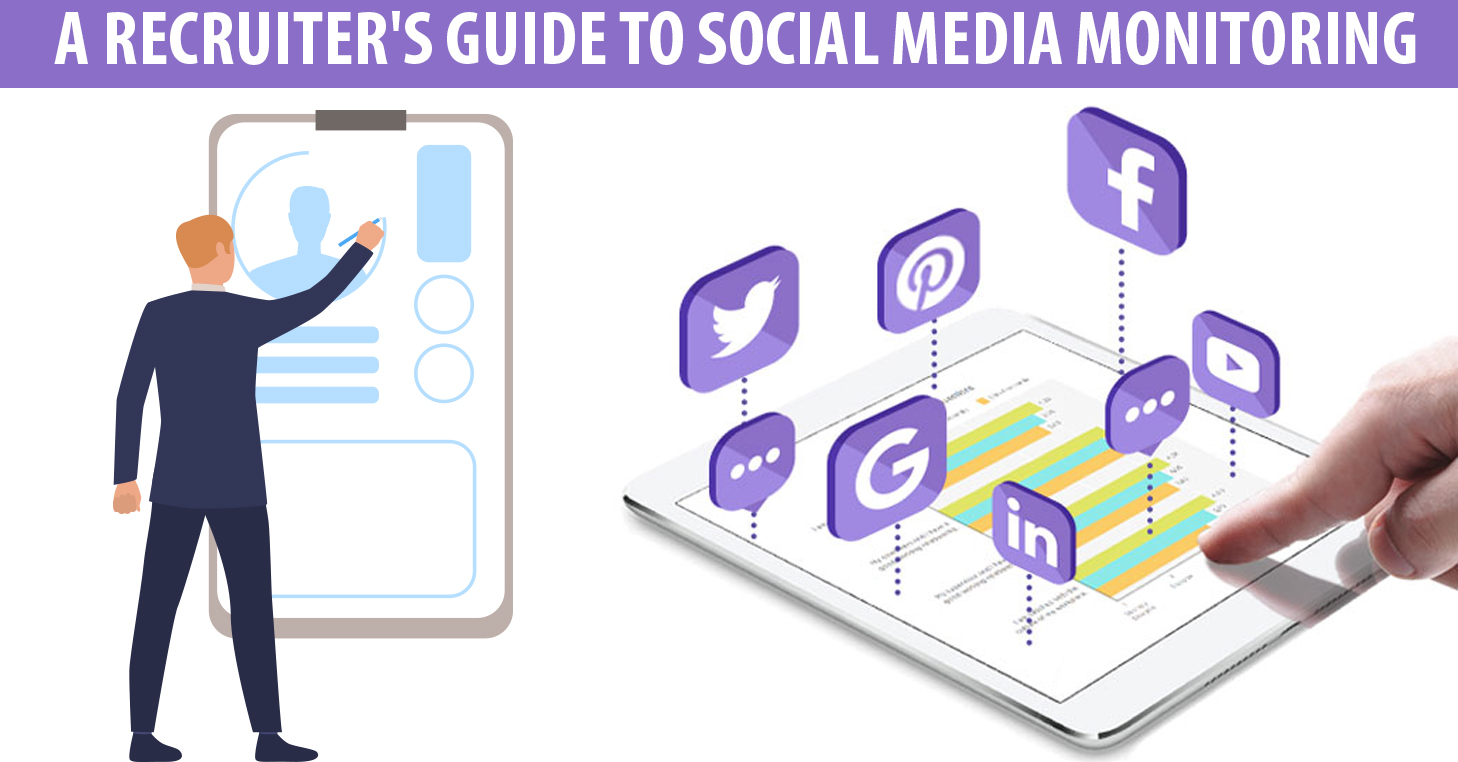 The field of recruiting is a diver's profession; recruiters are needed in every aspect of the company, no matter which field, be it a System Admin, Sales and Marketing Executive etc. All of these job profiles require individuals of calibre and that too having varying skills – sets specific to the job profile.
With everything going online, recruiters need to update their knowledge to match up to the changing times. A new trend that has been developing gradually is Social Media recruiting, which calls for the expertise of recruiters.  As a recruiter it is essential that you be up to date with the latest trends. In order to be updated, you need all the help that you can get to ease the entire process.
The process of gathering information about the latest happenings in your profession can prove to be cumbersome, that's where Social Media Monitoring comes into play. Hence, a little assistance in your quest to simplify your monitoring work goes a long way, so here's "A Recruiter's Guide to Social Media Monitoring" that can make all the difference. If you're wondering what steps to take to monitor the activity about you or the company on social media sites, then you've come to the right place.

What you need to monitor?
Well before you begin monitoring, you need to know what aspects require monitoring. Well there's no better way of saying this but through our best teacher, trial and error. You could begin by listing out the aspects that can affect you and your company's reputation on the popularly used social networking sites. To give you a push you can start by checking where you potential candidates are:
Most of your potential candidates and consumers are active on sites like Facebook, Twitter, LinkedIn, Google+, and Pinterest etc.
See what they are posting and reading about
Is the matter discussed positive or negative and why is that so?
Read their views to understand, why?
This should get you started. Once you've got a list of what you want to monitor? Then the next step is to identify…
Which tools you need to use?
Well make sure that you list out exactly with specifics what needs to be monitored, as these aspects will form the bases for choosing the tools that will work best and that suit your needs. Stating the obvious, you have plenty of tools, browser extensions, Add – Ons, Plug – Ins floating around on the web with a vast feature base, which can be confusing to a novice. With specifics in place this decision will be relatively easy and minimise the confusion to a great extent. Let's get you started, for instance if you want to monitor what people are saying then Buffer is a good tool.
What Insights or Notifications you need?
For detailed insights like statistics for your products or posts; on monthly bases for instance tools like Buffer, Hootsuite, Twitonomy, Facebook Insights, Pinterest Web Analytics and Cyfe for Marketing analytics are good options.  If you're looking for notifications then tools like Google Alerts, Tweetbeep and TwitterCounter are perfect for monitoring all kinds of activity on social media sites. If you're looking for tools requiring bulk mailing and email alerts then Mailchimp and Tweetalarm are good picks.
How to Block Ads and a Password Manager?
Are those ads hindering your performance and are you wishing that you didn't have to remember all those passwords, well most recruiters face the same problem so you might want to use tools like AdBlock Plus, Super Ad-Blocker, Simple Ad-Blockand Last Pass: Free Password Manager is perfect for tracking and maintaining those important yet annoying Passwords that you can't afford to forget.
So now that you have a list of cool and yet easy to use tools that can improve your performance and help you spare time for those minute tasks that aren't important but pile up, you can now plan accordingly and gather all the vital information that you require to perform well. So ensure that your list of what to monitor is precise, besides there are tools that cater to all your specific needs nonetheless.
If you have any points that aren't covered be sure to mention them in our comments section and we'll be glad to assist you in your tasks, if we can.