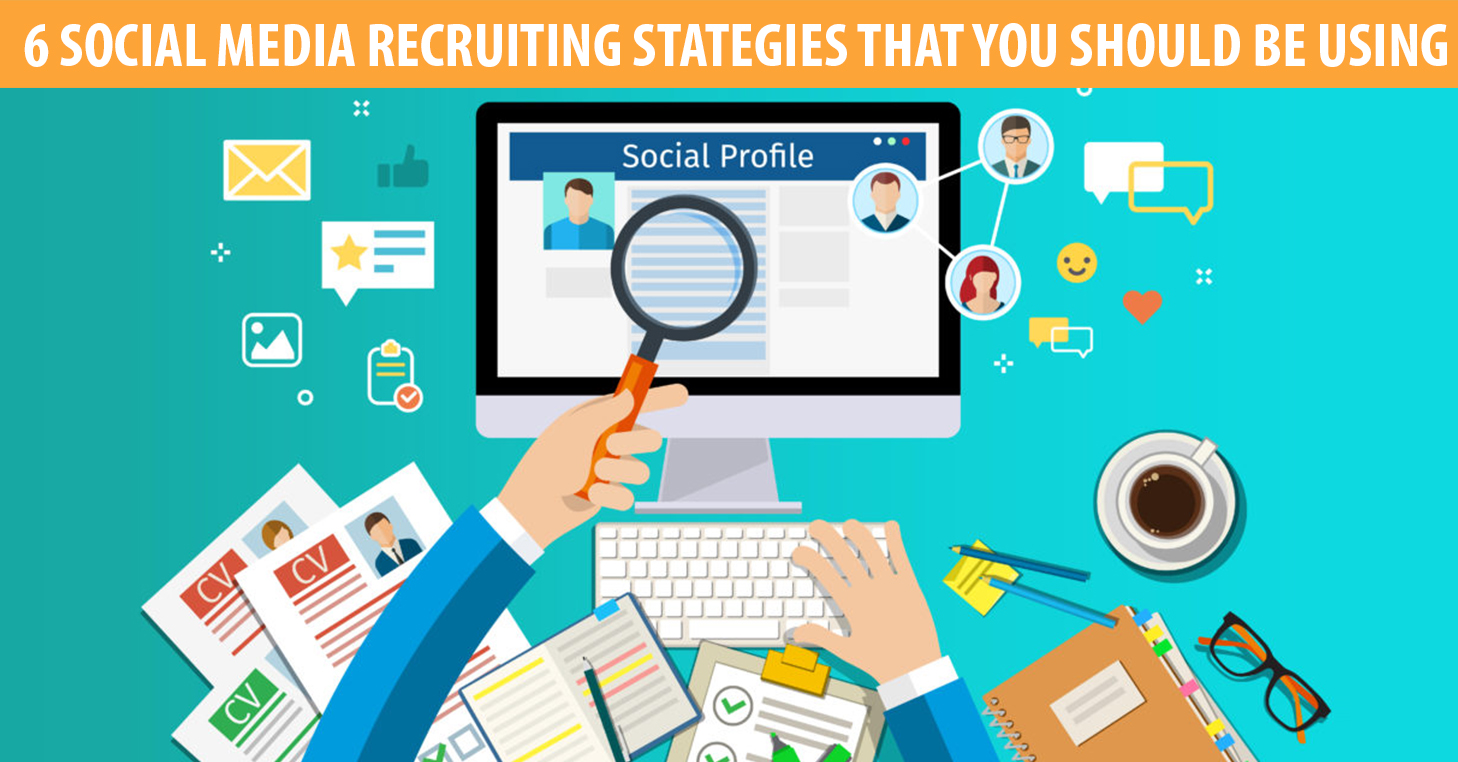 The advent of Social media no doubt has made a recruiter's job relatively easy and has also improved their performance on the whole. Ever thought about what if the effectiveness with which a task is performed can be simplified further and that to with the right tools. Now, wouldn't that make all the difference?
In view of this need, there are certain tips that might prove useful and even boost your recruiting process nonetheless. So let's begin with the popular Social Media sites instead to find out what these "6 Social Media Recruiting Strategies that you should be using" are and how to implement them.
Twitter
Our all-time favourite and most visited site is none other than Twitter. Its features are bound to boost your process provided that you make use of the right tools. You are probably familiar with the concept of hashtags and tweets but can you really say that you know and have a good understanding of how to use these features to your advantage. If not then that's ok too. So here's some inputs that might help you too.
Make #Hashtags your best friends 
Anyone who knows how to use #hashtags can avail the benefit of these tags. These tags can be very effective in marketing your products or job openings. If you're wondering that all you need to do is just add a (#) in front of a word. You are mistaken, anyone can add a (#) in front of a word but what really matters is that how effective your #hashtags are, in the aspect of numbers and geography.  If you're not aware or if your tweet is being lost in a sea of tweets then you're probably not using it write. Make sure you use tools like  Hashtracking  or TweetBinder  to help you check its effectiveness.
Use Tweets for job openings
You can request your employees to tweet job openings but you need to make sure that they have a clear understanding of the social media policy of the company. These individuals represent your company so make sure that there is uniformity in the comments about the company. You don't want the same individual posting a job vacancy and then cribbing about the company or its individuals just a few posts after that. This defeats the purpose altogether.
LinkedIn  
Well linked is another social media site that can be very useful in your hiring needs. Especially, since it's designed to cater to a recruiters needs and also to that of a job seekers. LinkedIn has a recruiter's account that is solely designed to cater to their needs such as developing connections for instance. Aside from this you can even avail the benefit of the groups feature to connect with individuals of similar interests.
Use a recruiter's homepage
Most recruiters generally go straight to LinkedIn for sourcing candidates, for this reason LinkedIn has got a paid product called LinkedIn Recruiter.  This will enable you to have access to a matching algorithm that suggests employees based on your recent activity and you can also monitor the job applications. It is a good tool to use for your recruiting needs.
LinkedIn Groups  
This is an amazing feature to use to your advantage as it is the perfect platform to build contacts and interact with people with similar interests. You can be a part of the group of companies that are in the similar field as yours to find out about the recent trends in the same field. Apart from this you can also form groups or be part of them that are of interest to you. just being present isn't as effective as participating in group discussions or forums. All of this combined together can make a big difference to your recruiting needs.
Facebook
How can we forget the giant of social media, you guessed it right. Facebook too is an amazing platform to market your job ads and products if you wish to improve you're sourcing and boost your product sales. With a vast database of varying individuals having specific skill sets, it's the perfect place to land a candidate that is best suited for the job. It too has features that can help improve your search and boost sales.
Facebook Search
An extremely helpful tool when sourcing candidates it even simplifies your search as you can filter them according to you needs for instance City. This is an amazing tool if you looking to source employees at a particular company, say Microsoft or friends in that company that have friends in another company like Oracle. This helps you to build a good network that you can count on.
Use Paid Advertisements
Use Facebook to sort out your targeted audience and gather a collection of users that you can target directly with your ads instead of losing to audience that don't entertain or are least interested in what you have to offer. If that is the case it's preferable to target the right crowd if you're looking to gather the right candidates.
Well there we go; I'm sure that you will find these inputs quite helpful in sourcing for candidates of the right calibre. So if you're looking to boost your hiring rate making use of these tools can be the stepping stone for the progress of recruitment.