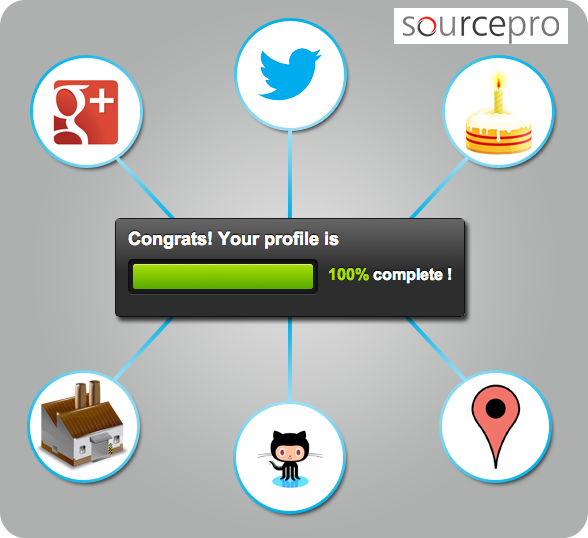 Recently there have been new developments in the way Recruiters and Sourcers now acquire potential Candidates owing to the era of digitalisation and with social sites like LinkedIn that is primarily a professional site. Although each site has its own features and designs they all have some commonalities when creating a profile.
With almost everyone present on popular social networking sites like Facebook, Twitter, Google+ and of course LinkedIn, including Employers; ensuring that your profile is professional with all the etiquettes in place is now absolutely essential for obvious reasons.
Considering recent trends in the Talent Acquisition Industry it's important for not only Job Seekers but Recruiters and Sourcer's alike to also create perfect job posts on Social Platforms. Apart from this they even need to have proper profiles. So here are "5 Tips to Create Perfect Posts on Social Platforms."
Complete your Profile
Whether you're a Recruiter or a Job Seeker this is for you because your online profile is your first impression on potential Candidates or Recruiter's. Therefore ensure that it is complete and up to date at all times. You can never know when an opportunity might present itself to you and you might lose out on it simply because your profile wasn't complete or updated.
Use sites Accordingly
This is important especially if you are on LinkedIn too. Remember LinkedIn is primarily a professional site so avoid using it as you would a site like Facebook, Twitter or Google+. Use it mainly for professional updates or activity as you are being watched and evaluated based on what you post.
Build Connections
With the features that Social Network has designed it is now easy to develop and connect with people of every field so maintaining relations is relatively simpler. You can form a group or be a part of a group of individuals that have similar interests. Aside from this you also have groups that comprise of companies that are in the same business so you can also be a part of this group and create a network that you can use to suit the needs of Recruiters and Job Seekers alike.
Be Active
Just being a part of groups but a Passive user doesn't help you need to be active. This can be done by participating in forum discussions in groups, endorse someone and get endorsed yourself, recommend someone and you'll get recommended as well. This will help you to get noticed by potential Recruiter's and Job Seekers.
Use Added Features if any and SEO
When writing descriptions for your profile, each site has their own features that can boost your ranking and visibility. If you have limited information then take the time to understand other aspects of the Social Network sites that aren't common knowledge and use it to your advantage. Aside from this you also need to use the right keywords in your profile and descriptions so that your profile is filtered by Search Engines.
Although these aspects sound futile; they aren't besides you can always enrol yourself in to a Recruitment Certification Program. In fact they are actually very important aspects that most people tend to overlook and therefore lose out on great opportunities in the long run. So don't be like the others and miss out on opportunities that can make all the difference to your Career.