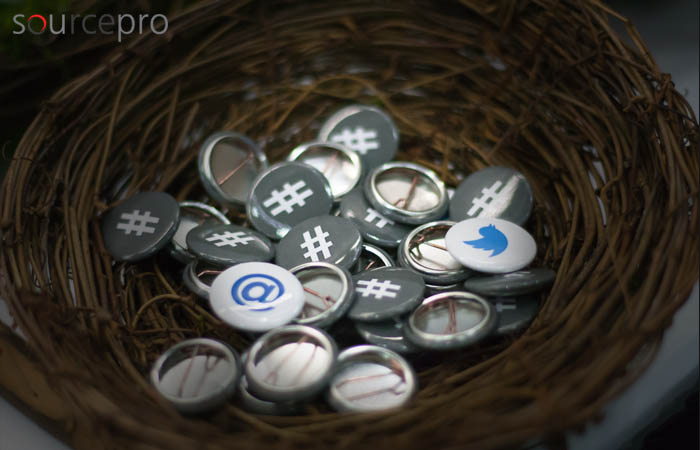 Here we go again with the monotonous task of Talent Sourcing. If only we had a better way to Source Candidates via Twitter, being one of the popular microblogging sites. Wouldn't that be great and fun too?
Well here is how you can do just that and that too free of cost with 4 Twitter Sourcing Tools for Sourcers to avail the benefit of. This combined with the perfect Recruitment Certification Program that showcases the Talent Sourcing best practices followed to complement your efforts would no doubt boost your Talent Search.
Followerwonk
Just like any other social media even Twitter is used to scout suitable candidates. This feature enables Recruiters to converse with the candidate directly rather than go through the process of obtaining the email address of the candidate.
Even though you have the option of using the search bar in Twitter, it is not recommended as the results are irrelevant making the task of sorting and filtering difficult hence Followerwonk is a better choice.
Followerwonk.comis a faster way to scout candidateswith the desired talents from its huge data base of 255 million active user's bios.
Here's how one can use it:
•Sign in to Twitter by clicking the orange button, on the top right hand side corner of the pagebefore selecting the 'Search Twitter bios' tab
•Click 'More Options' (underneath the primary search box) once you are inside the Search Twitter bios tab
•In the Primary search box, enter all the keywords you are searching for and then select 'Search Twitter bios only'from the drop down menu beside it. (NOTE: even though Followerwonk supports Boolean search, it doesn't support AND, OR and NOT. Hence use a space between wordsfor AND, use |for OR and use – for NOT)
•Enter the location for which you are hiring in the search box labelled 'Location'
•Click 'Do it' and it will start searching for candidates that you require
•When you see a list of candidates in front of you, you can sort it using the columns Followerwonk provides.Generally the active Twitter users have a lot of tweets, plenty of followers and recent activity. Hence you can sort the results according totweets, followers and days old to find out who is genuinely active.
•Once you encounter the right candidate you can then explore what they are tweeting about and use the information to converse with them
Tweetdeck
For a recruiter it becomes important to have good employer branding, as it affects the way potential candidates and how the wider public viewsthe company. Hence you need to monitor what people discuss about your company. Thus the need for a dashboard application called 'Tweetdeck' arises.
It is a Social listening tool that allows you to monitor the social conversation about your company and the job tweets. These can be customized to suit your needs, for instance how it is displayed along with other features like your Twitter timeline, mentions, direct messages, lists, trends, favorites, search results, hashtags or all tweets by or to a single user.
Here's how you can monitor the number of retweets and mentions your job tweet receives, by simply setting up a customized Tweetdeck:
•Sign into Tweetdeck with your twitter account details
•Left click the menu of options on the left hand side of the screen, hover the mouse over the + symbol and select 'Add column'
•Select the 'Search' option, when prompted; type in the hashtag you want to monitor e.g. #jobstark, then click 'Add column'
•Your newly createdcolumn will appear on your dashboard and only those tweets with the hashtag will appear in it
Buffer
Today's Recruiters have to be up to date with everything related to social mediaif one wishes to get suitable candidates faster and efficiently. And the answer to all of these aspects is by using Buffer.
You are probably wondering what is it and how does it function. So let's clear your doubts.
To begin with, it is an automated social posting application that lets you schedule your tweets and posts to be published at a predetermined time for instance after office hours. Apart from this it enables you to share webpage content or blogs instantly with your chosen social network.
Here's how you can get those job seeking individuals after office hoursor before they start their work:
•Log in to Bufferrap.com and select the 'Content' tab
•You will be prompted with a box asking you 'What do you want to do'here you type in your carefully created tweet and ensure that you include the link to the careers site where the job seeker can apply
•Click the drop down box menu besides the 'Add to Queue'button, select'Schedule Post' and enter the time and date when you wish the tweet to be posted. When you are done click 'Schedule'
•The tweet will be added and will automatically be posted on Twitter by Buffer at the time and date that you have selected
Twitter Analytics
Making informed decisions are very important especially when it comes to Recruiting via Social Media like Twitter. It is therefore essential to know what kind of messages potential candidates respond to. This is where Twitter Analytics come in handy.
It enables one to track the total number of impressions each of the individual tweets have received, the total number of engagements people have receivedand the engagement rates. It also gives you the status of the past month even in the form of a graph. And tells you which phrasing was best received.
So here's how you can use it:
•Login to analytics.twitter.com. If you don't already have a Twitter Ads accountyou will need to sign up for one which is free of charge. Before you can Log in.
•A dashboard full of graphs related to your tweets, performance and a list of the individual tweets will be presented to you once you log in.
•Select the tweet of which you would like to access the effectiveness of, from a list of tweets displayed.The tweets on the right, gives you a clear understanding of the impressions, the engagements the tweets have shown. From these tweets you can identify what the replies have been etc. Note: the higher the graphs the better
•To know the performance of each tweet on a daily bases or number of days, view the graphs on the left hand side of the dashboard
•To locate the graph relating to retweets, you need only hover the mouse on the day you wish to discover the number of retweets for
If you wish to add to our list of helpful Twitter products that can enhance the Recruiting Process do let us know via your comments. Hope this has been of some assistance to you. If you'd like to know more then Incredible tools and apps Recruiters & Sourcers need to watch out for would be worth a read.