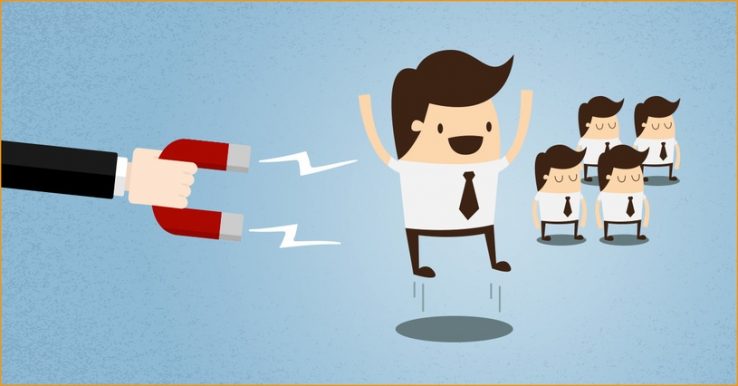 Recruiting has never been a simple task requiring the least amount of effort as some might assume. The task calls for one to be on their feet at all times to develop connections that can be used to meet hiring needs. While recruiting active candidates is easier, recruiting passive ones poses a challenge since connecting with them is difficult.
Establishing contact is the very first step as far as recruiting goes. With that said the next step is to get in touch with them. This is required to find out important details like – if they are seeking a job and what kind. Without contact with the candidate, it becomes hard to proceed further and advance to other stages in Recruiting. So if you're trying to recruit those perfect Passive Candidates here are "5 Tips to Recruit Passive Candidates."
Recruit individuals even before getting names
I know that this sounds silly but let me demonstrate why it isn't so. When you call someone for the first time, you should do that with the intent of recruiting them. Aside from this you need to send them an "invoice" clearly stating that, "you have an opening for a superior position in their field other than the one they currently hold." Apart from this when you call them you need to begin by "asking" them, "whether they would be open to explore a superior post in their chosen field?"
Engage the Potential Candidate
Another important aspect to factor in is that when you phone the Candidate you need to engage them without conveying information regarding the opening. If the Candidate says, "yes" to the question, don't blow it by giving them information regarding the job.  If you're wondering how else you will get him / her to talk, you simply need to say, "Great, why not give me a two minute description about your background and then I'll give you a quick overview of the opportunity." If it seems interesting then you can let them know by saying, "I'll schedule a later time wherein we can discuss more about it in debt." This will enable you to engage the Candidates for minimum 10 minutes.
Do not take "No" for an answer
If when you call a candidate you get a reply like, "I'm not interested" it doesn't mean that they are not interested in exploring other opportunities. In actuality it means that they aren't interested in talking to you. People don't make career decisions based on a call they receive from an unknown person. But a "No" is acceptable if the Candidate has correct information to make a decision with a valid reason for their answer. But to land a Candidate you need to begin by not taking a "No" for an answer.
These are but a few ways of catching those hard to get Candidates that we all too often lose out on for various reasons. A few reasons are not paying attention to minor aspects that actually make all the difference and the other being without any former Talent Sourcing Training. So, the next time you are hiring remember the saying, "Time spent on hiring is time well spent." – Robert Half.