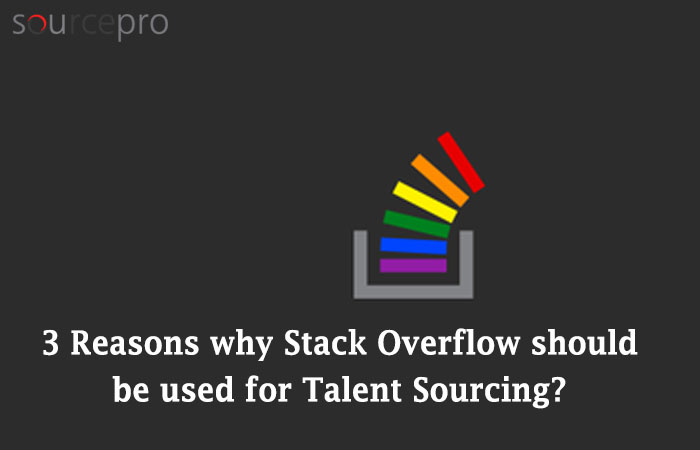 Those of us, who have been in the Talent Acquisition Industry long enough, know that there are several Social channels for Talent Sourcing. Finding those hidden nuggets ought to be easy, right? Unless your search is quite specific then your search will be like looking for a needle in a haystack.If you're wondering why then here are 3 reasons why Stackoverflow should be used for Talent Sourcing Software Engineers?
The answers lie in the simple introduction of Stack Overflow i.e. Stack Overflow is primarily a question and answer site for professional and enthusiast programmers looking to find answers to problems arising during programming.
Conduct an X-Ray Search for Software Engineers
Just like you do an X-Ray Search in various search engines so also you can conduct one in Stackoverflow. And if you're wondering how to find specific programming language users if profiles are incomplete then there's a simple solution. You only need to look into the list of tags of the questions the user has asked to find out the software lingo used. This exercise will help you find out those specific keywords to use in your talent sourcingsearch to land these hidden nuggets.
Search via Stack Overflow careers alone

If you thought that finding candidates who are job hunting is impossible with Stackoverflow then you're horriblymistaken. In that aspect stackoverflow is advanced, it has a careers tab to speed up your strategic sourcing process.Simply enter – site:careers.stackoverflow.com in google to uncover a pool of data lying dormant in the Stack Overflow site just waiting to be discovered. When browsing through the profiles you will encounter jobs, meetup, company and citiesif you wish to eliminate this unwanted datajust add -inurl:jobs|meetup|company|citiesat the end of the earlier string and you're donefor e.g. site:careers.stackoverflow.com -inurl:jobs|meetup|company|cities(eremedia.com).
Find Contact Details of Stack Overflow users

If you've been attentive and have already tried this before moving on to the next point then you'd know what I'm about to say. If not then once you conduct the previous search you will realise that in the careers tab you'll also get contact details of these individuals. Surprising isn't it?
Some other sites for Sourcing IT professionals is TalentBin and various community sites that cater solely to the needs of IT professionals.
Who knew that Stackoverflow could be used for talent sourcing programming language users that too in minutes? I'm sure you're impressed andare therefore looking to upgrade yourself with a talent sourcing training that will help you boost your search. Then you're search ends here asour Recruitment Certification Program is perfect for you. How great is that, now you can also be up to date with Sourcing News & Knowledge by visiting @thesourcepro.