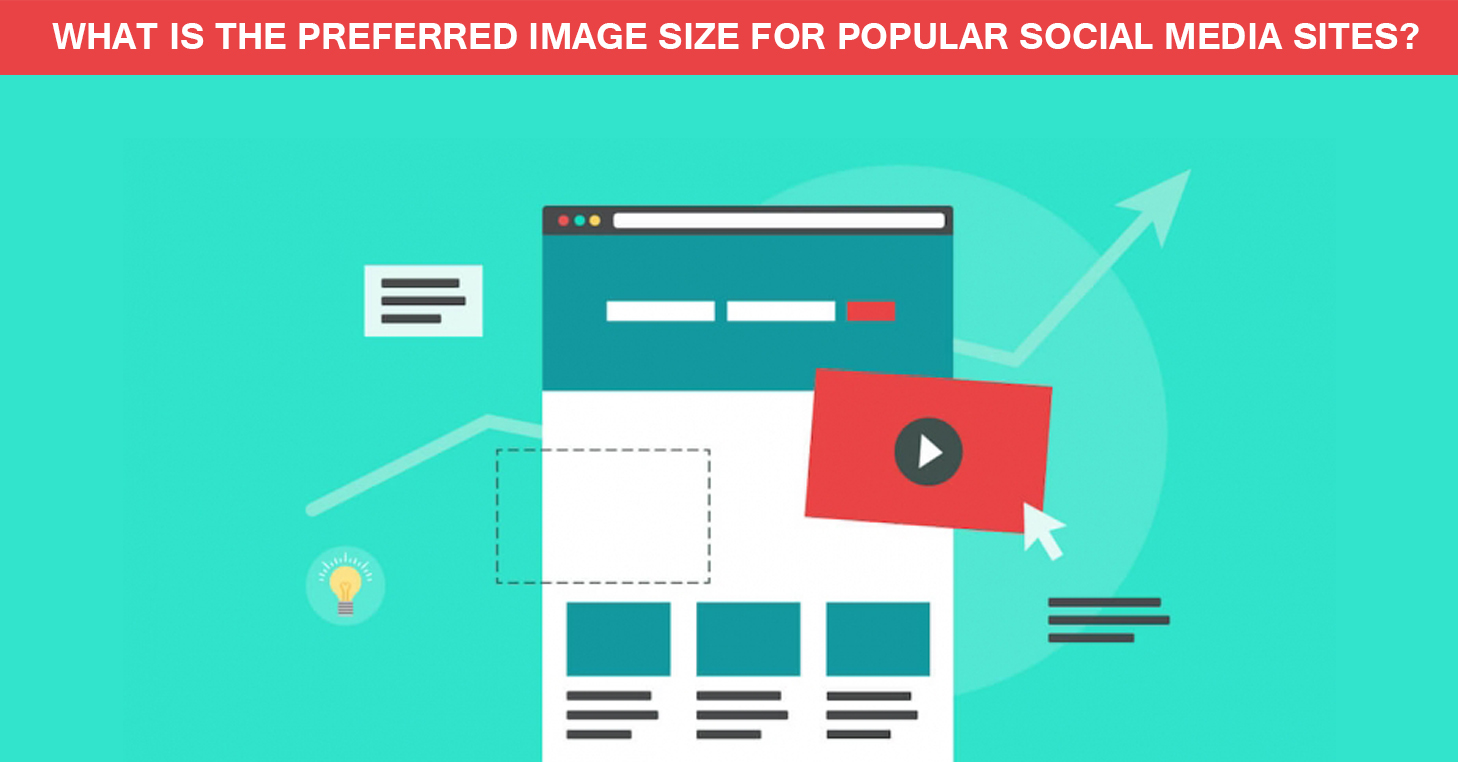 With Recruitment going online it's obvious that your online presence is essential for branding. When it comes to online branding it is obvious that the look of your online presence is absolutely essential. Part of that online presence is the images you upload.
Naturally, the question is what is the preferred image size for popular social media sites that we use generally? In an attempt to assist a company's employer branding efforts and in turn boost the number of applicants received to simplify Recruiters and Sourcers tasks, here is a list of image sizes as per channel usage.
For Facebook Users
There are different image sizes for each aspect that comprise either images or videos and here are the recommended sizes…
Profile Picture: 180 x 180 which is displayed as 160 x 160
Cover Photo: 851 x 315
Shared Image:

504 is the maximum width, the height varies but with narrow images you can have grey spaces.
Recommended: 1200 x 1200

Shared Link:

484 x 252
Recommended: 1200 x 627

Shared Video: 504 x 283
Photo Thumbnail: 105 x 105
Video Thumbnail Large: 319 x 176
Video Thumbnail Small: 157 x 87
For Twitter Users
Yes, even the micro blogging giant has a basic image size for different mediums…
Profile Image: 400 x 400
Header Image: 1500 x 500
Pictures in Tweets: 440 x 220 you cannot exceed 1024 x 512 if you want users to view the entire image without the need for expanding it
Images Displayed in Feeds: 506 x 253 pixels
For LinkedIn Users
LinkedIn being more of a professional site it definitely has some image size limits to keep the layout as professional as possible…
Header Photo: 1400 x 425 (recommended)
Banner Image: 646 x 220 (minimum)
Standard Business Logo: 100 x 60
Square Business Logo: 50 x 50
Profile Photo: Between 200 x 200 and 500 x 500
Careers Cover Photo: 974 x 238
For Google+ Users
Does it sound familiar and are you a member of Google+? If not, don't fret you can still become a member that too, with the right information…
Cover Image for the Desktop

480 x 270 is the minimum to 2120 x 1192 maximum size
Recommended: From 920 x 250 to 1080 x 608, to avoid mobile cropping

Profile Photo: 250 x 250
Shared Image: 497 x 373 that can be uploaded up to 2048 x 2048
Shared Link: 150 x 150 for thumbnail
Shared Video: 497 x 279
For Instagram Users
For all you Instagram fans there are certain sizes that you need to focus on when using Instagram and it's become more fun too…
Profile Picture: 110 x 110
Thumbnail Size: 161 x 161
Normal Image Size: 640 x 640
For YouTube Users
Well I'm sure all the YouTube users will be quite excited with the new image and video size…
Channel Banner Photo: 2560 x 1440
Uploaded Video: Up to 2560 x 1440
For Pinterest Users
If you're not already a Pinterest User, it is probably high time you become one so here's some guidelines to posting images etc.
Profile Image: 165 x 165
Boards

222 x 150 for large thumbnails
55 x 55 for small thumbnails

Pins

32 x 32 for a profile picture
192 x scaled height for the pin image preview
222 x scaled height for the pin on the board
600 x infinite for an enlarged pin
Well there you have it all the information you require concerning the images you post that will help you create a lasting impression on the crowd you attract. If you have any more pointers to add let us know and we'll be glad to include them in our next pos