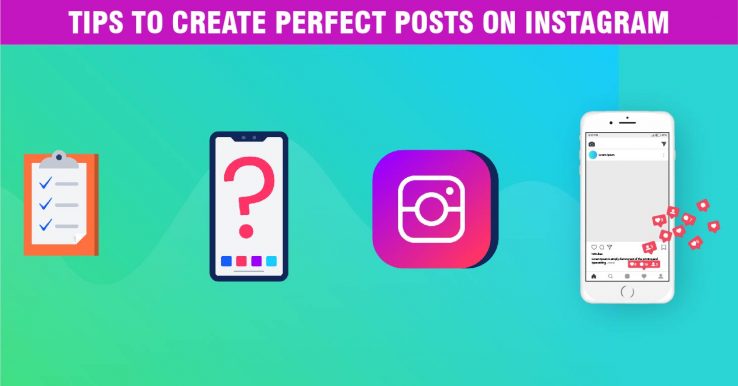 The popular Social media has just been stepped up to a whole new level and now has become the common platform for most recruiters and sourcers alike. Therefore it is essential for potential candidates to have profiles that are up to date and are active as well.
So if you want to create an activity with pics then the app Instagram would be the best choice for all your image needs. In view of the present needs here are some, "Tips to Create Perfect Posts on Instagram."
Editing Images
When you have selected the image that you'd like to display but only after making a few alterations, then here are some pointers on editing those selected images.
This will ensure that you have a consistent look and feel
Follow the Rule of Thirds
It is essential that you put a subject to your image and make sure that it only takes up two-thirds of the screen as this will make it more attractive to the eye and active users are likely to view and comment on your posts.
Description Section
This is where you create an impression on potential recruiters, sourcers or head-hunters out there seeking candidates.
Use Caption
If you use captions to make sure they are relevant to the photo that you are using, this will attract the right crowd to your posts and even grab their attention. Make sure you include questions, in order to get the conversation going.
Use Hashtags
Make sure you use hashtags, in your posts as this will be viewed by people with similar interests. Aside from this you will also find more hashtags making the list so be sure to keep an eye out for the new hashtags that make the list.
Reply Quick
This is absolutely essential as the faster you reply to the posts and the comments you get the more engaging your posts become and more users are likely to drive the conversations. Some tips for driving the conversations.
Send notes to people who have liked or commented on your posts to drive 2-way conversations
Keep comments to a conversational level rather than pushing sales
Send In-mails about your job posts to relevant candidates
Be sure to remain professional when establishing connections with potential candidates
Create Short Links
You can make use of Bit.ly to shorten the links that are created for the image, once shortened you can then add them in while using hashtags, this too will drive the conversation and give life to your posts so that you can build more connections.
All of this and so much more can be done with images, you only need to have or develop the creative insight that is present in you, in order to build connections and improve your performance simultaneously. This is only to give you the push that most of us need so that we ourselves can build on these and use our new-found knowledge about Instagram to our advantage.