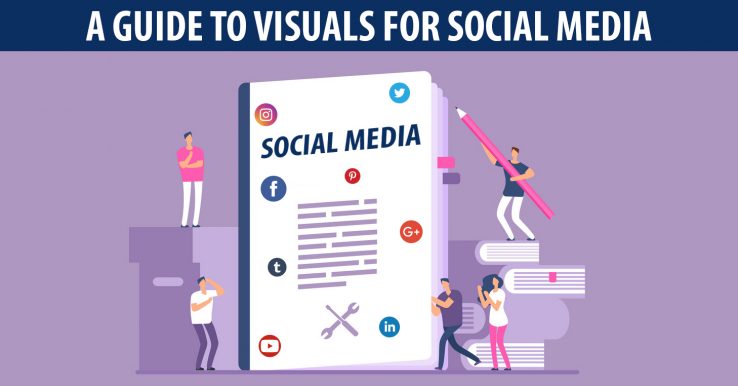 With everything going online, companies are competing with each other on another level. Considering the latest trends in recruiting due to social media, ones branding efforts too will be done accordingly.
If branding is done using online channels, it is important to know how visuals need to be created for Social Media, especially since it is going to have a lasting effect on your audience. In an attempt at assisting individuals here is a guide to visuals for social media that you might not be utilising in your branding efforts.
Importance of visual content
If you're of the opinion that you're visual content isn't important then you are mistaken, because the stats say it all.
Almost 63% of social media is made up of images, which means that nearly 2/3 of the updates you see on social media are visual content according to a Citrix report from January.
Nearly half of the internet users have reposted a photo or video they found online.
According to Pew Research study 2013, 54% of internet users have posted an original photo or video they have personally created.
Posts with relevant images get approximately 94% more views than irrelevant content according to Skyword's report of 2011.
Tweets with images receive 150% more retweets than ones without.
According to an ongoing survey by Software Advice and Adobe, more than 80% of respondents pointed out that images were "very important" or "important" for effective Social Media content.
Need, I say more?
Optimal Social Media Content
If you're looking to create an optimal social Media content strategy then there are certain aspects you need to keep in mind. Some aspects you need to consider and implement into your strategy are…
Use images or photos
Include hashtags and usernames
Target specific groups or users
Use Call To Actions CTA's such as share, tweet, pin, comment, follow, tag, repin, retweet, reshare, retag etc.
Optimize image size for each network
Use videos
Limit the number of characters used
Use infographics
By including all of these aspects into your branding efforts, you are sure to get the word out about your company.
About posting Images
While posting images you also need to make sure that you remember these guidelines for how images should not be utilised…
They shouldn't be inserted in a willy – nilly manner, just to have an image
Images shouldn't be used tritely or as overused stock photos
The images posted shouldn't be thought of only as a share-bait
Nor should they be boring or irrelevant either
Use the right tools
If you're going to be posting images, you need to be using the right tools based on your image choice and design. So here are tools that might be quite helpful.
Canva is an amazing tool to design your images with grids too
PowerPoint of Google Drive is great for presentations
Skitch by Evernote is a great tool to get screen shots that also give a good look and even easy to implement
Photoshop another great tool to suit all your creativity needs, but if you're looking for a free tool then Gimp is an excellent alternative
am an excellent free app that can assist you in creating Infographics that can make all the difference
Create striking visuals for promotional content of new tools and services with Placeit
Tips to creating visual content that people will enjoy
Well you have the right tools to create images that will leave a mark but what about the content that follows it. Content too makes a big difference so here are some things to remember when creating visual content…
Ensure that the photographs are designed with grids
Find a good filter to give finishing touches to the images created
Make sure you choose a good colour palette and stick to it
Know which colours to use and what they stand for
Be sure to have consistency in the fonts used
If you focus on all of the aspects and implement them into your branding techniques, you are sure to drive the right crowd to your site and in the process get the word out, thus improve the growth of the company altogether. So what's your tip to create good visuals for Social Media?